A brief context
This project concerns a large multi-cloud customer: more than 10,000 employees
Who has an AWS landing-zone automation: 30 -> 600 AWS accounts in 3 years
And several AWS Organizations
Customer AWS access, whether human or programmatic, relied on centralizing all connections through a single AWS account 'Identity'.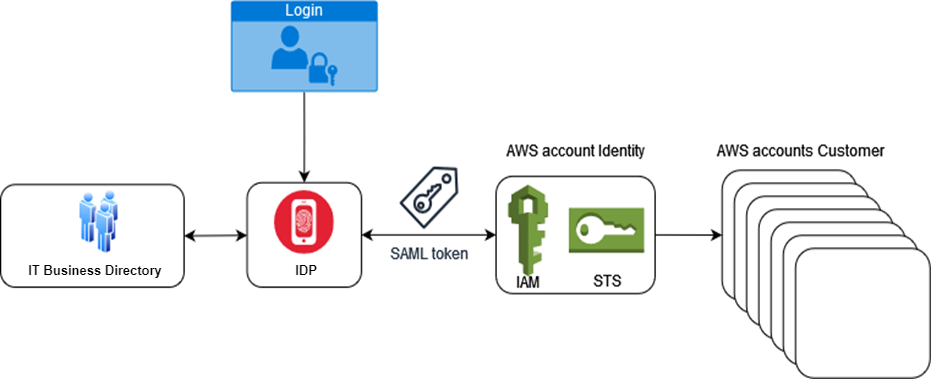 The hard limit of '5000 roles/AWS account' launched the SSO project (aka IAM Identity Center).
The SSO Project:
Target
Manage AWS console access for projects on their dedicated AWS accounts
Cross-functional access and IAC remain on the Identity model so as not to overload AWS IAM Identity Center, which has API limits to consider.
Constraints
Implement security: corporated MFA and source IP restriction
Be scalable: up to 10,000 users
Manage segmentation between multi AWS organizations
The question
What to populate the AWS SSO directory with ?

The answers
Several sources can be proposed because the customer has differents Active Directories, and the analysis of interest will be made according to the specificities of each.
AWS SSO and customer directory:
This solution does not change the customer referential and procedures, but requires development of functionalities, such as synchroni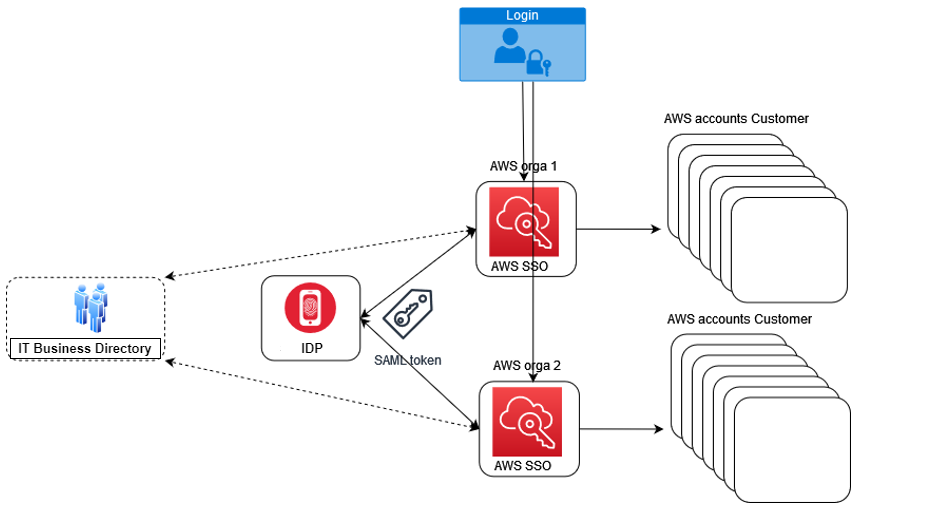 This solution natively integrates the most features: MFA management and restriction of source IPs with Azure Conditionnal Access and SCIM synchronization with AWS SSO. Its main flaw is to create a dependency between AWS and Azure.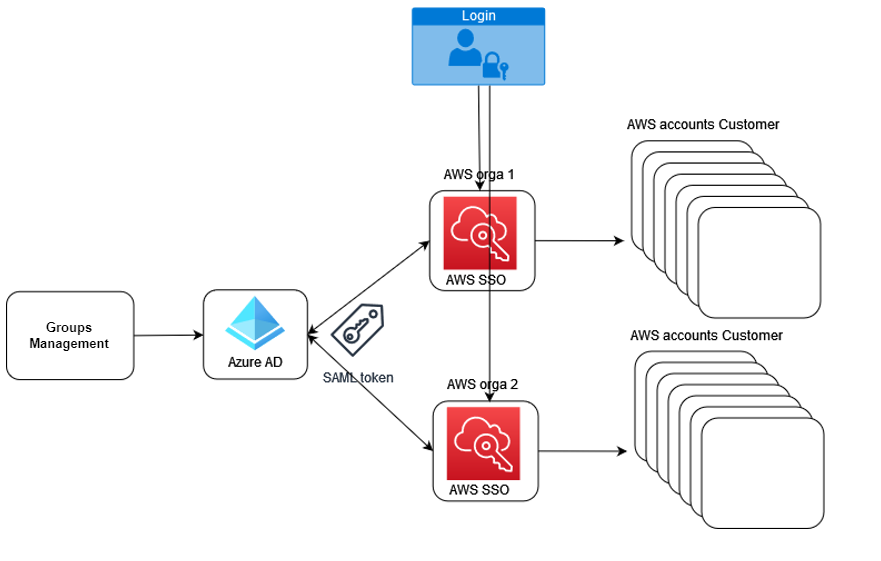 This solution involves the use of the AWS Managed AD service. Its interest is to support by-design link failure. Its default is to impose the management of a new Tenant AD to the customer.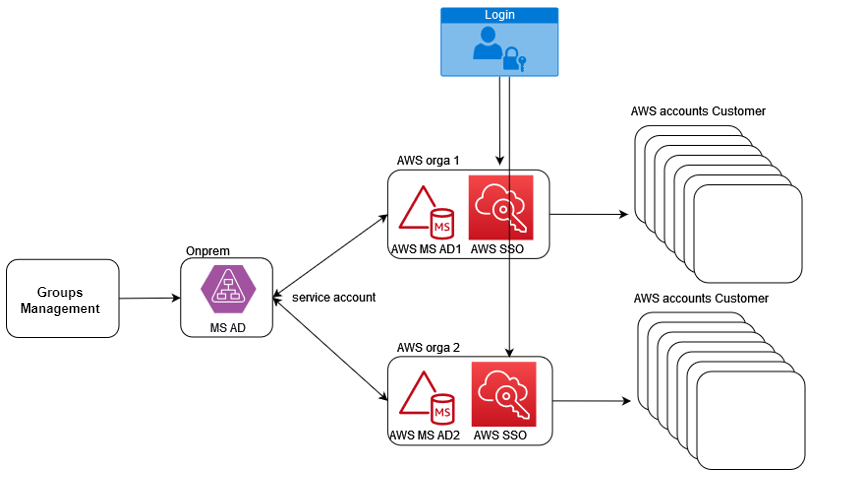 Review

The choice
The use of Azure AD was established after having been debated by various decision-making committees of the customer, helped by the SAAS culture of the company.
---
Next
After this survey, the architecture and automation of SSO accesses will be discussed in sections 2/3 and 3/3 of this story.
We will discuss logical roles management for such a quantity and various technical constraints such as synchronization between Azure and AWS as well as handling some limits of SSO API calls.
Paul Boucher, Team Leader AWS